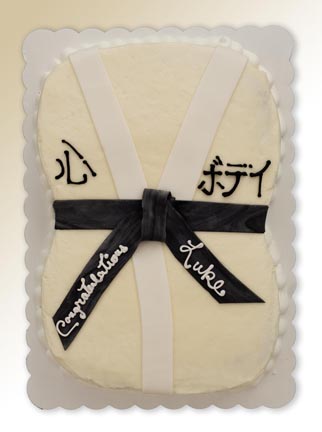 02 Apr

Mastering Martial Arts
Black Belt Triumph
Our friend Luke successfully completed his black belt testing on Saturday. Luke's black belt test lasted approximately 2 1/2 hours and was a real test of his endurance and skills. Luke started his quest for the black belt at Dynamic Self Defense in New Albany and completed his journey just shy of three years.
Luke, his family and friends celebrated his phenomenal accomplishment with a customized cake from Resch"s Bakery. Our cake designers created a half sheet red velvet cake with cream cheese icing, decorated to honor Luke's success.
Congratulations from your friends at Resch's Bakery.