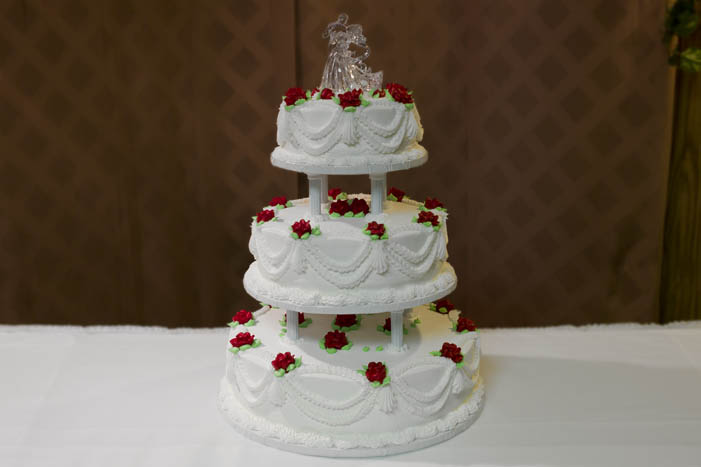 11 Feb

Wedding Cakes in Columbus, Ohio

Wakekee Burris and Lashawnte Davis were married on February 11th 2012. The ceremony and reception were held at Crystal Gardens in Columbus, Ohio. Wakekee and Lashawnte met at Medina Middle School when they were in 8th grade and have been together for 16 years. Lashawnte proposed by writing "Will you marry me?" in the snow. The wedding cake was a three tiered classic round cake with white icing. The bottom tier was a 16 inch yellow cake, the middle tier was a 12 inch yellow cake and the top tier was an 8 inch chocolate cake. The cake was decorated with red roses and topped with an ice sculpture.
Congratulations from Resch's Bakery!